EDIT MAIN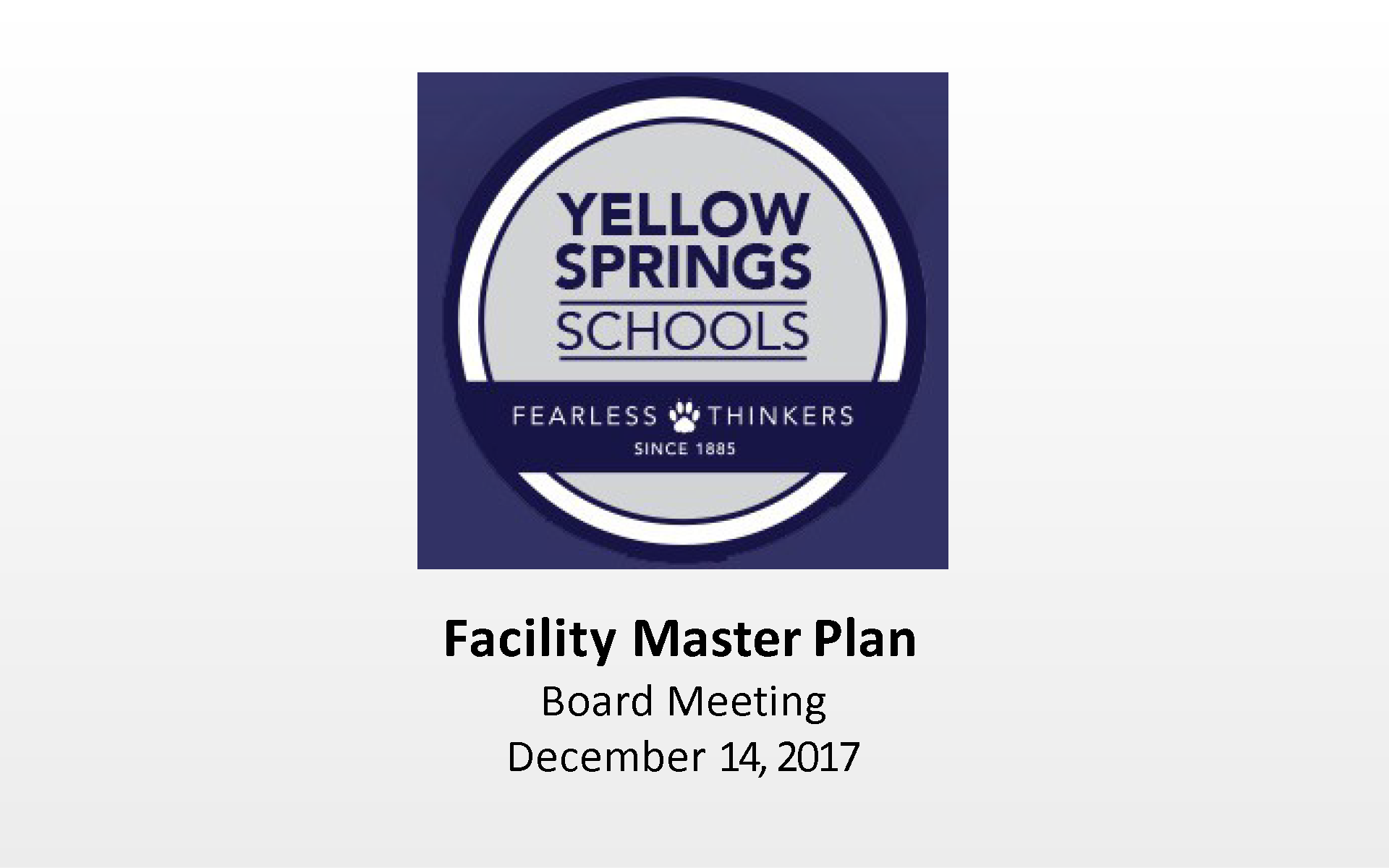 Facility Master Plan DEC 2017
The Facility Master Plan was presented at the Yellow Springs Board of Education Meetings on December 14, 2017.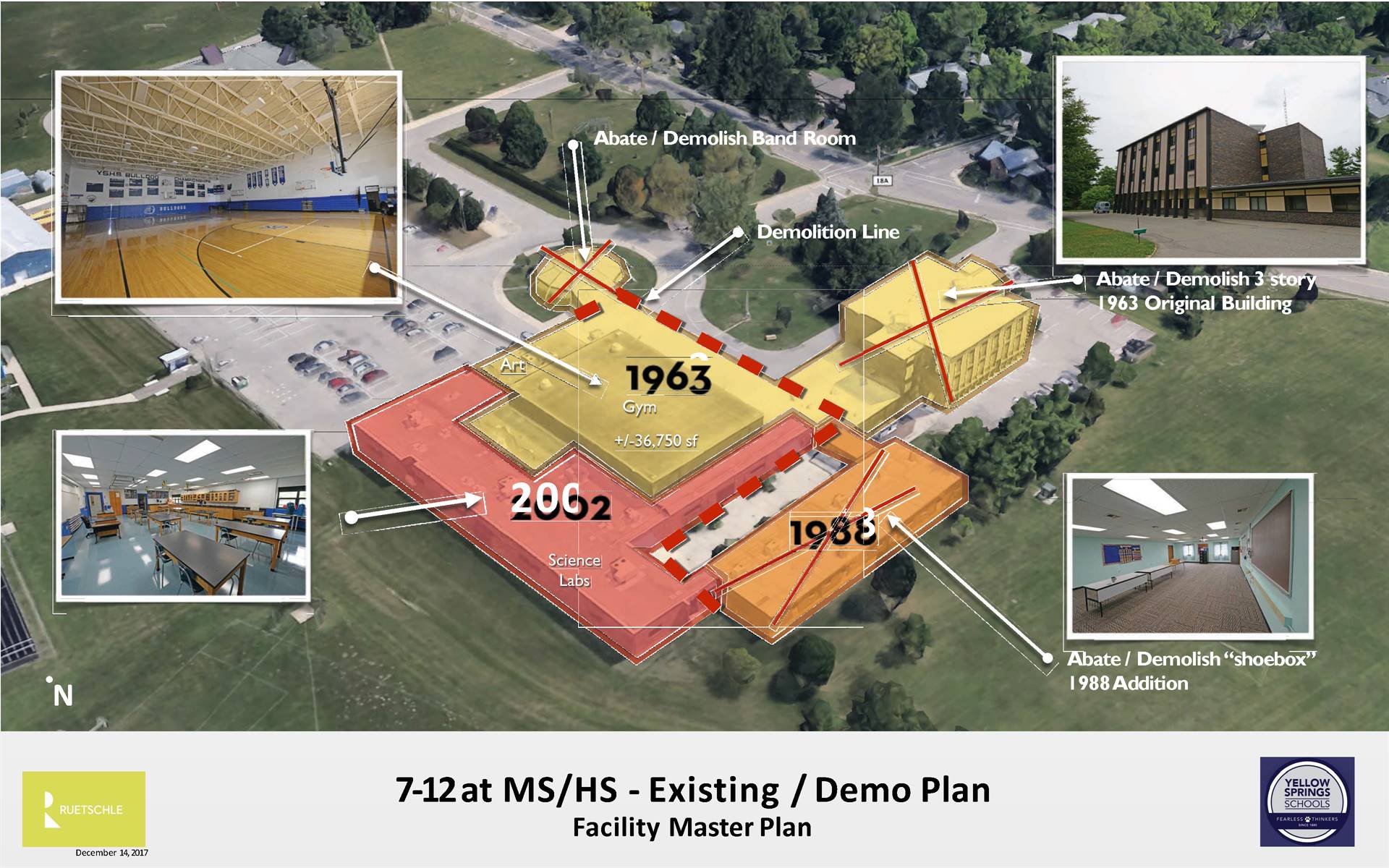 MS/HS Existing/Demo Plan DEC 2017
Plans for YSHS/McKinney MS include removal of the older sections to allow for renovations.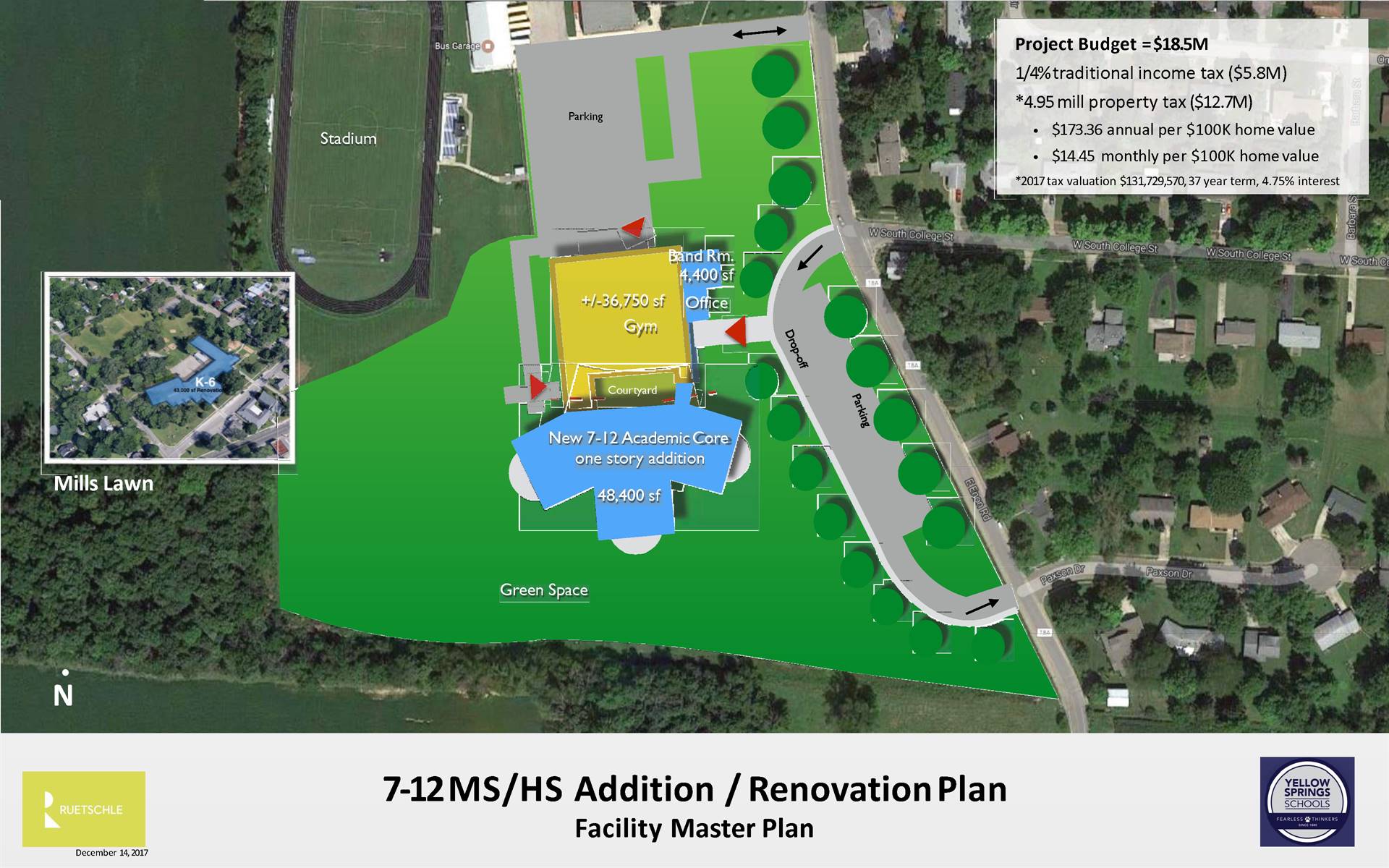 MS/HS Addition/Renovation Plan DEC 2017
Additions and renovations to YSHS/McKinney MS include 48, 400 sq. ft. for a one-story academic core area for grades 7-12 and 4, 400 sq. ft. for an attached band room and additional office space. The projected budget of 18.5M would cost about &173.36 annually or $14.45 monthly per 100K home value.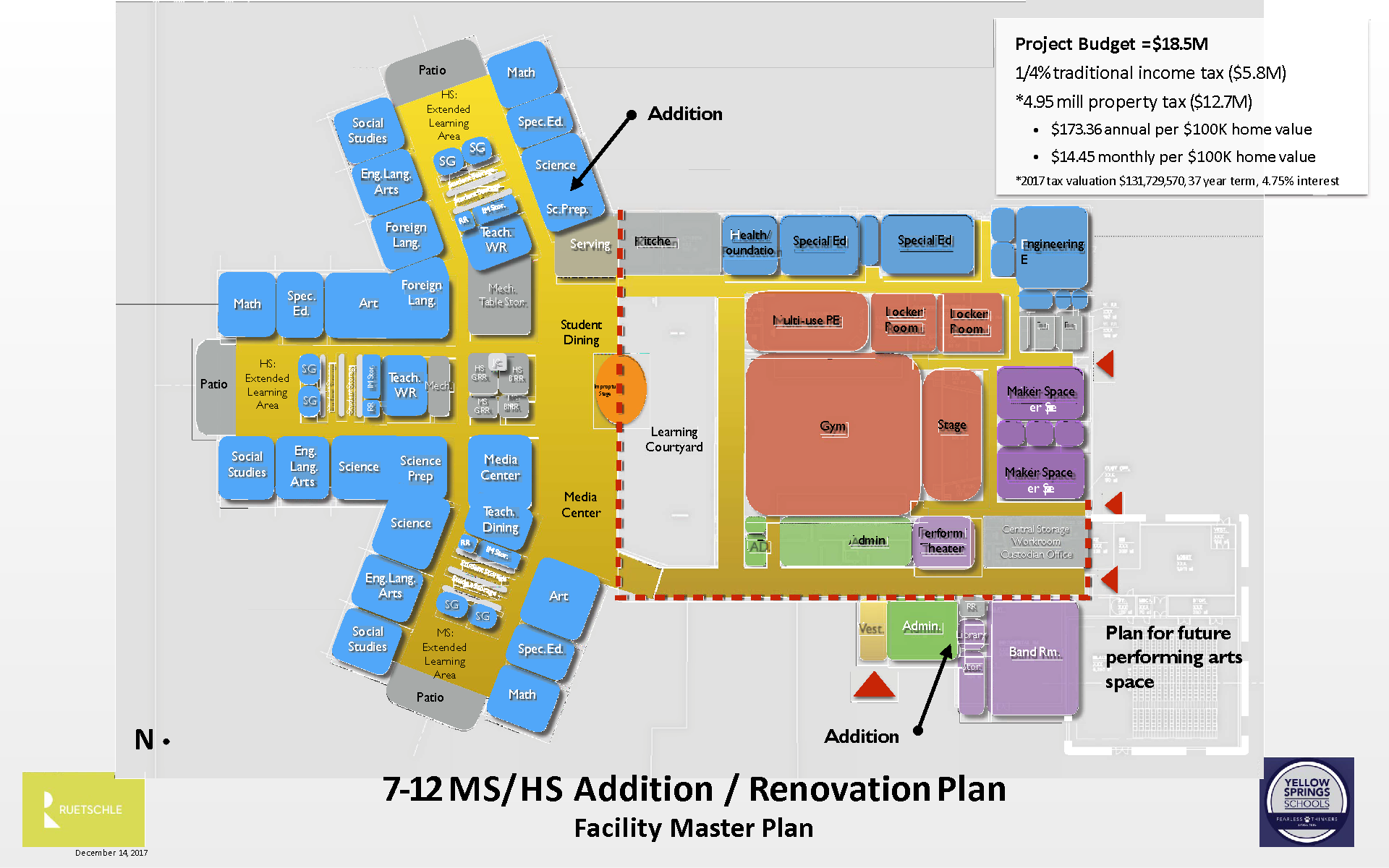 MS/HS Addition/Renovation Possible Room Layout DEC 2017
This is one example of how the rooms and space could be utilized. Staff and administration will provide input to develop the final layout details.