EDIT MAIN
Welcome to Student Services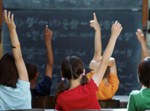 Welcome to the Student Services page. At Yellow Springs Schools, we believe that educating the whole child is an important component of student success. The Student Services Department oversees a variety of different services to support and enhance our students' educational experience. Areas of service include attendance; gifted identification; food service; health and wellness; intervention and disability services, school safety; and technology.
For more information in any of the student services areas, please contact Director of Student Services, Ms. Donna First.
ATTENDANCE
COMING SOON!
GIFTED IDENTIFICATION SERVICES
All students in second grade and fifth grade participate in testing to screen for gifted identification for academic and overall cognitive ability.
Questions about gifted identification can be addressed by building counselors, principals who can set up a consultation with our part-time gifted coordinator Ms. Michele Roberts if needed.
FOOD SERVICE
Yellow Springs schools partners with Sodexo to provide breakfast and lunch service for our students. Ms. Bonita Pence is our kitchen manager.
Health & Wellness
Our school wellness policy includes health education, a healthy environment, health services. Health services include a variety of activities, including screening for vision and hearing, school nurse services, as well as mental health services offered by the school counselors and our social worker.
School Safety
COMING SOON!
STUDENT INTERVENTION & Disability SERVICES
A variety of options available for students needing additional supports at school. If you feel that your child may need additional support please speak with your child's teacher, school counselor or principal to discuss interventions that can be put in place immediately. If a student appears to have a disability information from supports needed at school will help to determine if an additional type of disability plan such as an Individual Education Plan or 504 plan are needed. Our Intervention & Special Education Coordinator is Jennifer Clark.
TECHNOLOGY
Yellow Springs schools are proud to be a Google district and partner with Miami Valley Educational Computer Association. Students are given the opportunity to learn popular cloud-based systems in school, and Google apps are available to integrate technology in the classroom to support student engagement. Our technology coordinator is Thomas Young.