EDIT MAIN
Class of 2020
Plans to Honor the Class of 2020
We know that our Yellow Springs High School (YSHS) seniors are missing many milestones often seen as a rite of passage leading up to graduation. Our YSHS administrative team has been hard at work to come up with creative alternatives to celebrate the milestones that typically take place at the end of the year for our seniors. We'll keep this website updated with information as it is finalized.
Graduation/Senior Clap Out on Wednesday, May 27th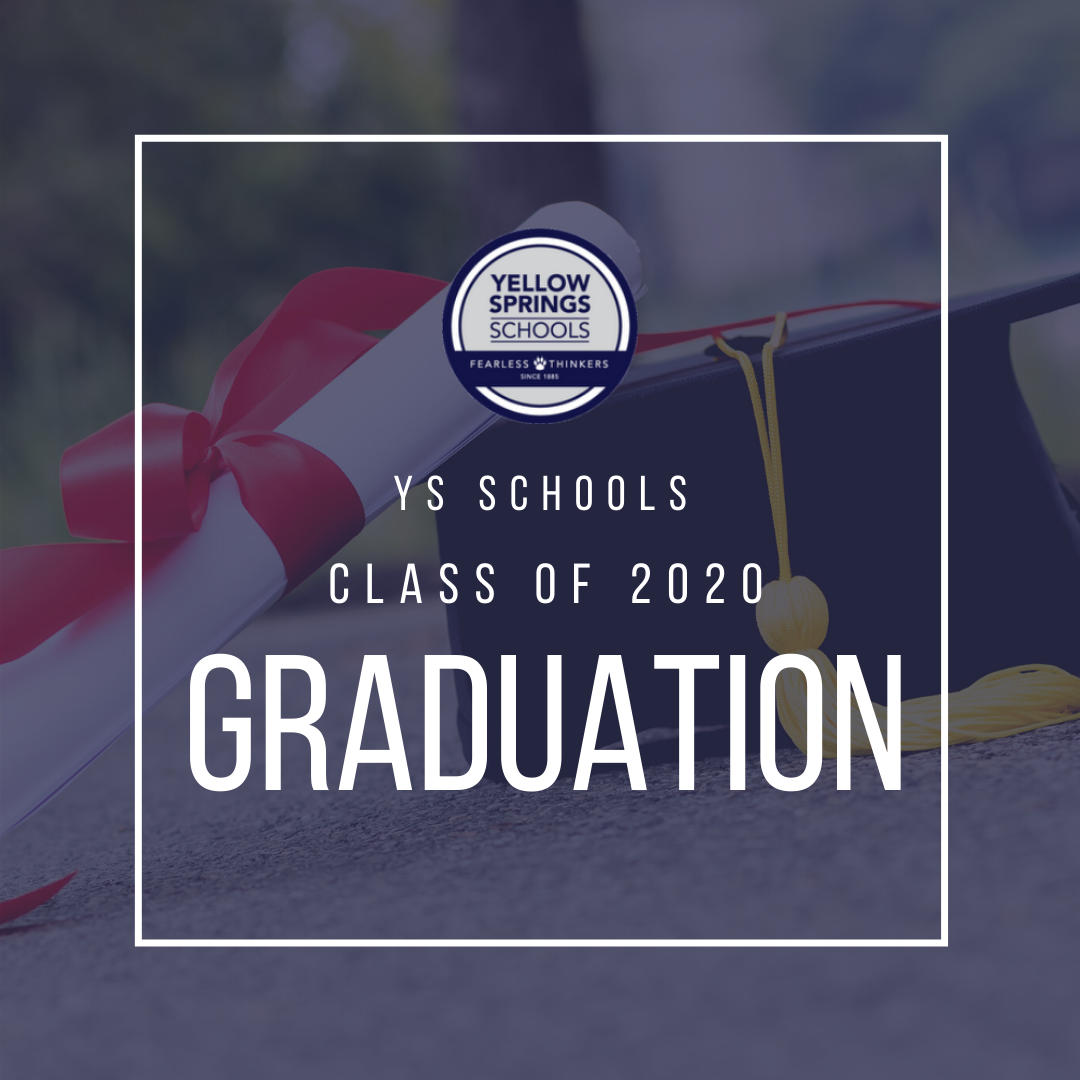 Wednesday, May 27th is Graduation Day - As announced on Friday, May 8th, we are planning an innovative, drive-in style graduation ceremony that aligns with social distancing guidelines for the Class of 2020 on Wednesday, May 27, 2020.
The special event will begin with an evening parade of Class of 2020 vehicles through the village starting at 8:25 p.m., followed by an outdoor screening of the ceremony and presentation of diplomas to graduates in their vehicles. The ceremony will begin at 8:45 p.m. and will be displayed on a 45' screen for seniors and families to watch from their vehicles. When it is time for the presentation of diplomas, each senior and their escorts are invited to exit their vehicle and stand by their designated chair. In each chair, there will be a flower for the senior to pick up and a diploma cover for their escort to pick up. As the senior's name is read, the senior and the escort will exchange items. Once all students have received their diplomas, the ceremony will conclude with a tossing of thank you cards out of their car windows. Thank you cards will be enclosed in sealed, decorated envelopes and distributed to the student's intended recipient.
The Yellow Springs High School graduation plan was created in consultation with the Greene County Health Department and the Yellow Springs Police Department.
Detailed graduation instructions will be shared with graduates and their families prior to May 27. Should there be rain or heavy winds the ceremony will be rescheduled.
We also as that those attending the graduation ceremony or lining up to cheer on our seniors for the clap out parade, please adhere to the Mask on YS initiative and practice social distancing.
The graduation ceremony will be available for viewing on our YouTube Channel, Yellow Springs Schools Board Meetings, and will also be streamed here.
Virtual Awards/National Honor Society Induction
We held our first-ever virtual National Honor Society Induction on Wednesday, May 13, 2020. Our existing members welcomed each new inductee with a short prepared speech. For those who were unable to watch the event live, take a few minutes to watch all or part of the ceremony in the video below. It is well worth a watch and is sure to make your day a little brighter.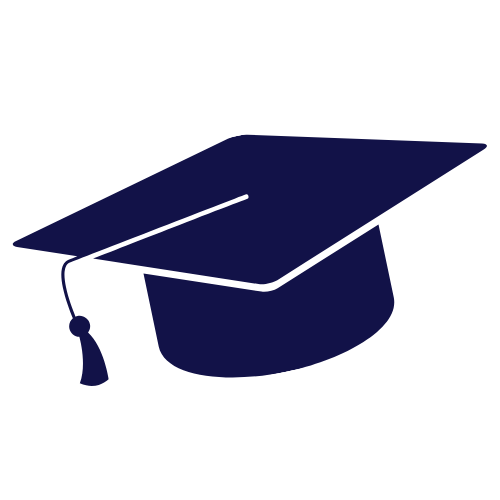 Cap and Gown Distribution
Cap and gowns are available for pick up from 8 a.m. - 3 p.m. on Thursday, May 21st, Friday, May 22nd, and Tuesday, May 26th, in the office at YSHS. If you have any questions, please call (937) 767-7224.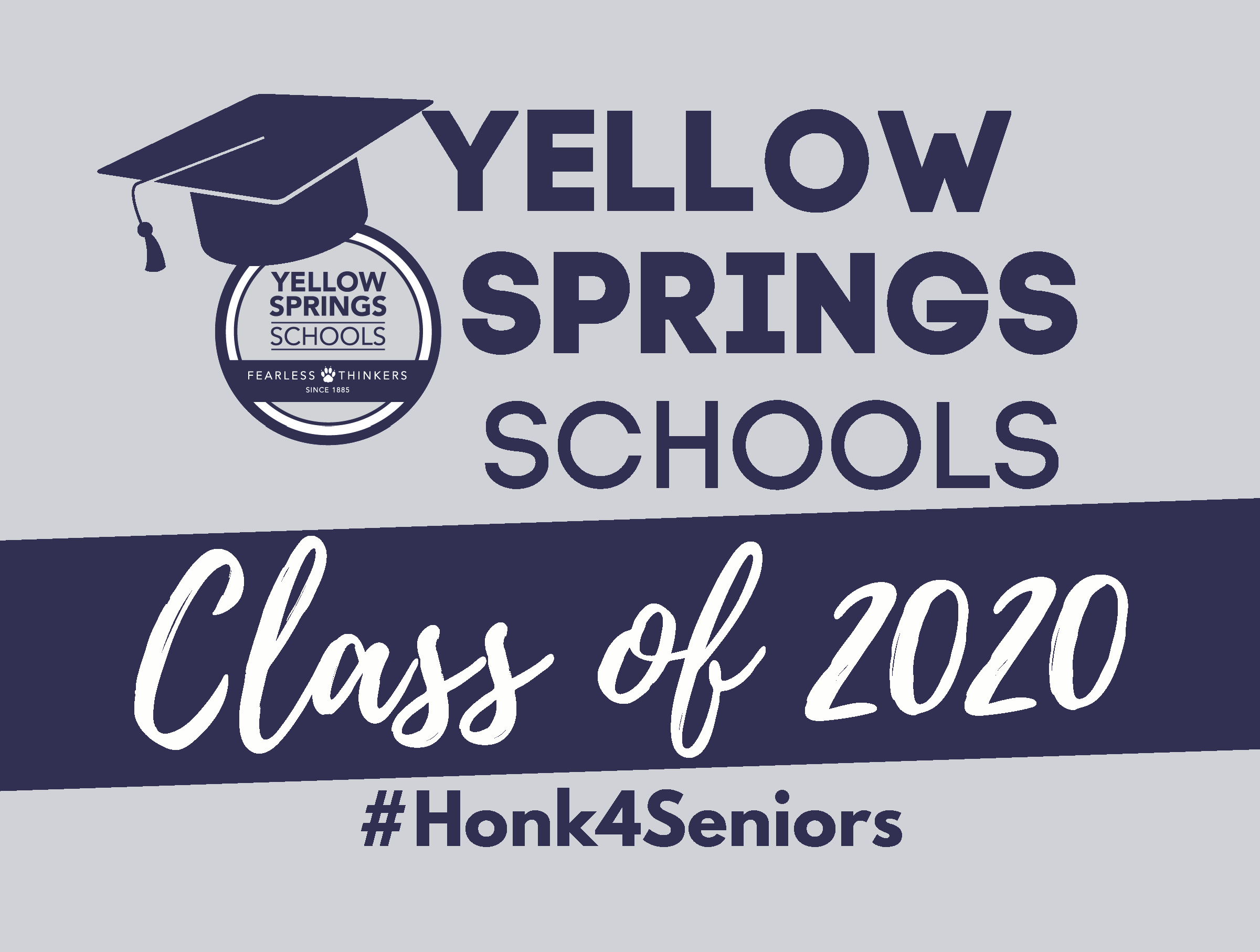 Senior Graduation Lawn Signs
On Friday, May 1st, Yellow Springs Schools teachers and staff enjoyed pulling a "Senior Prank" and surprised all 61 of our seniors with a yard-sign distribution parade. They drove through Yellow Springs, as well as the towns of our open enrolled students, honking, and cheering along the way.
Senior Banners
We are happy to announce that Yellow Springs Schools and the Yellow Springs Community Foundation (YSCF) established a fund for the creation of banners to honor the Class of 2020 high school seniors. Banners featuring each high school senior have been hung along Dayton Street and Xenia Avenue for all who pass through town to see. Once the banners have been removed, we will distribute them to the families of our seniors as a keepsake. Community members can help show their support by donating to the banner fund at https://www.yscf.org/donate/ and include a note that their donation is for the Class of 2020 Banners.
Last Day for Seniors
Senior Reflections Day and the last day for Seniors will be Tuesday, May 26, 2020.
Yearbooks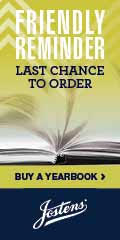 The last chance to order a 2020 yearbook is Saturday, July 4, 2020. Click here to place your order.
We are working with Josten's and will announce delivery details at a later date.