EDIT MAIN
Principal's Message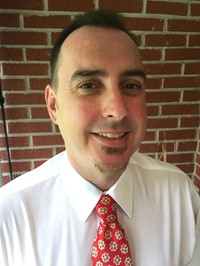 "Education breeds confidence. Confidence breeds hope. Hope breeds peace." –Confucious
Hello Mills Lawn Families!
The Mills Lawn office is open and we are looking forward to the start of a new school year! At Mills Lawn, we are committed to educating hearts and minds in order to help our students support themselves and each other. During the first six weeks of school, we use discussion and student input to develop classroom culture and work toward shared understandings. This intentional focus allows us time to build a solid foundation that all learning will stem from. I hope you feel encouraged to dive in and become an active part of the classroom, school, and PTO.
I am super excited about the 2019-20 school year and am so proud to share this is my tenth year as Mills Lawn's principal! This is a huge milestone in my career and it is my great honor to serve the YS community and support its' youngest citizens. We have developed a dynamic culture at Mills Lawn due to our dedicated staff, intentional approach, and outstanding support from our families. We will continue to focus on areas of growth and guide our students towards meaningful learning. I know that we will have another awesome year as we continue to embrace social and academic priorities.
Starting back, we will see some new faces as well as people in new roles. I am excited to welcome Alison Hawker as our new PE teacher. She recently moved from Kentucky and has excellent credentials, experience, and energy. We have some staff movement with Chelsee Earley in 2nd grade and Ryan Montross in 6th grade. Jennifer Scavone will serve as our PBL Coach and also work to support students and classrooms. I am sure that these changes will enhance our student experience in many ways.
All students will continue to enjoy sixty minutes of "specialist classes" daily which includes instruction in the visual arts, music/performing arts, physical education, Skills for Life (or counseling), tech/library, as well as PBL Foundations (K-3 rd) and band or orchestra (5th-6th). We continue to value this multidisciplinary approach because we know that our students thrive with these opportunities.
As we begin the year, there is a lot of information to share. I encourage you to contact our office if you have any questions, concerns, or family updates. You should also sign up for our One Call Now updates and YS Schools Facebook account via the "Resources" tab on the district webpage. I have added some important updates and events on the back of this letter. Please reach out if you need support or advice.
Thanks for your support and let's make this another wonderful school year at Mills Lawn School!
Respectfully,
Matt Housh, Principal