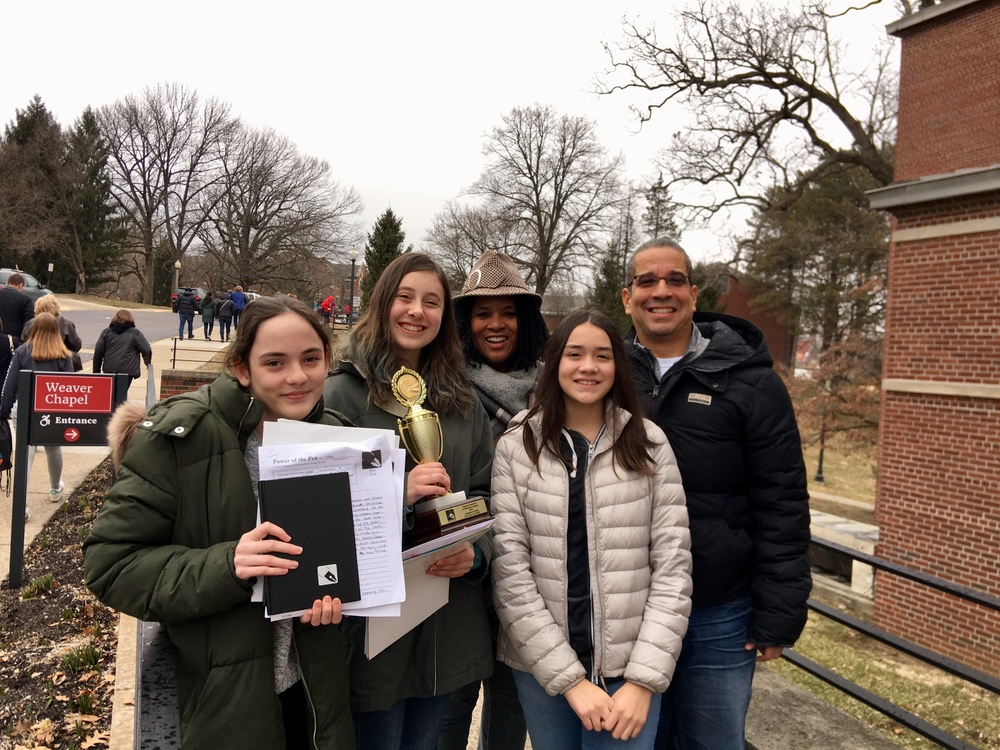 Students Excel at Power of the Pen
Megan Anthony
Monday, March 11, 2019
The 8th grade McKinney Middle School Power of the Pen team has an outstanding showing as students competed in the Western Regional Tournament held at Wittenberg University on Saturday, March 9. In another outstanding individual effort, Sylvia Korson, who almost didn't make the tournament due to being sick, received the 2nd place individual writing award for 8th grade, besting all but one other 8th grader in the 35 school tournament.
District tournament awards were also presented on Saturday with Olive Cooper receiving two best of round awards (of three rounds of writing), and Sylvia Korson receiving the 'Best of the Best' Director's Choice award for the district tournament. The three writers who competed in Saturday's regional tournament were Dani Bieri, Sylvia Korson, and Olive Cooper. Ava Vescio, who qualified for the regional, could not compete due to illness. Writers who qualify from Saturday's regional tournament will move on to the state tournament held at The College of Wooster on May 24. The team is coached by Jaime Adoff and Aurelia Blake.
Congratulations to these amazing writers!