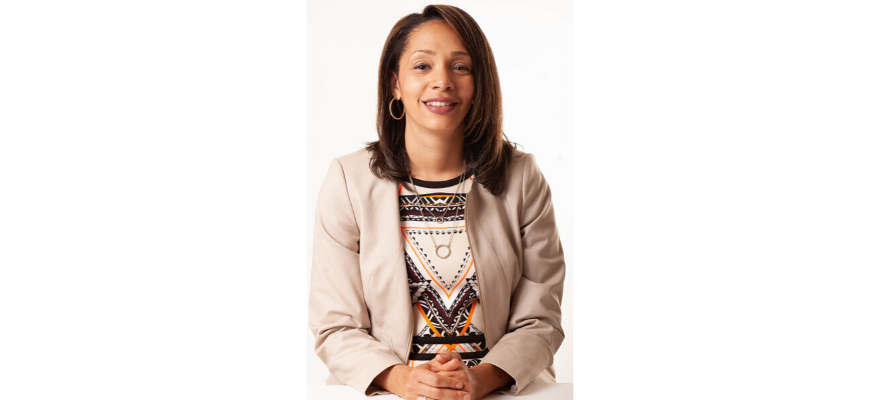 Yellow Springs Names Michelle N. Person as Principal of Mills Lawn Elementary School
Yellow Springs Schools
Wednesday, May 20, 2020
Yellow Springs Schools has found its new elementary school principal in Cleveland native Ms. Michelle N. Person.
Ms. Person, currently the principal at Charles A. Mooney Elementary School in the Cleveland Metropolitan School District (CMSD), has accepted the position of Mills Lawn School principal for the 2020-2021 school year. The Yellow Springs Board of Education will vote on a two-year contract for Michelle N. Person at a special meeting at 5:30 p.m. on Wednesday, May 20, 2020, virtually at https://www.youtube.com/watch?v=5vHNakuY3wo.
"The district has found a highly qualified principal in Michelle Person. She brings a wealth of experience to the position. Her work in collaborating with teachers to improve academic achievement outcomes for all students will help move Mills Lawn forward. I am excited to have her as part of our Yellow Springs family as we move into uncertain times ahead in education," said Yellow Springs Schools Superintendent Dr. Terri Holden.
Ms. Person, a graduate of Skidmore College and Capella University, has spent her 20-year career in service to children. She started her career with Teach for America and has spent time as a teacher at Citizens Academy, KIPP Journey Academy, and CMSD, before transitioning into administration. She served as a principal of operations and head of school at Lion of Judah Academy and Mosaica Education respectively, before returning to CMSD as an elementary principal in 2015. She holds a bachelor's degree from Skidmore College and a master's degree from Capella University, where she also completed her principal licensure.
"Education is my passion. I believe everyone deserves the opportunity to receive a quality education and I am thrilled to be able to continue doing what I love in the Yellow Springs community," said Ms. Person.
Ms. Person was selected from a field of 27 candidates following a comprehensive interview process, which included virtual and in-person interviews with teachers and parents, and a presentation on how to support strong academics and inquiry-based/project-based learning in a blended or virtual environment given the current impact of the COVID-19 pandemic.
Ms. Person will serve the remainder of the year as the principal of Charles A. Mooney in Cleveland and will begin her tenure as Mills Lawn principal in August 2020.
About Yellow Springs Schools
Yellow Springs Schools is a leader in a student-centered approach to learning, educating the whole student through project-based learning. Through project-based learning, students are empowered to make meaningful change locally and globally. YS Schools founded the Deeper Learning Training Center, providing professional development opportunities for educators interested in project-based and deeper learning. Located in Yellow Springs, Ohio, a suburb of Dayton, the district is home to about 700 students, with approximately 20 percent of students each year choosing to open enroll to the district.
###