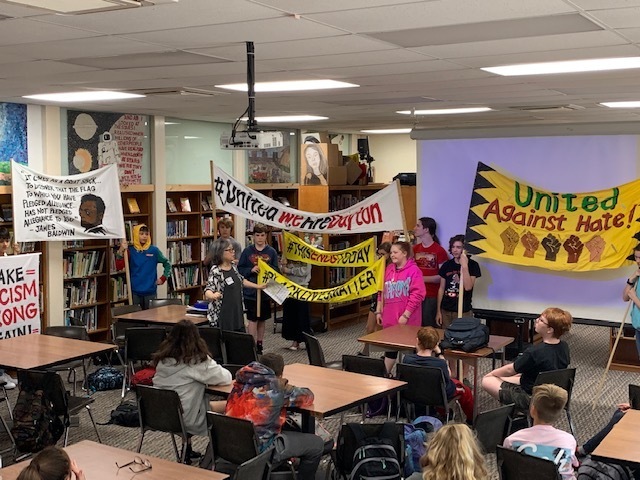 McKinney 8th Graders Explore Power of Protest
Megan Anthony
Monday, September 23, 2019
Nationally recognized interdisciplinary artist Migiwa Orimo and local activist and Yellow Springs graduate Bomani Moyenda visited the 8th grade class at McKinney Middle School to kick off the 8th grade interdisciplinary project, Race And Revolution: The Power of Protest.
Mr. Moyenda and Ms. Orimo presented on the John Crawford case and the power of protest art. Ms. Orimo will be working with the entire 8th grade class throughout the project as they create protest banners for use locally and nationally.
Mr. Moyenda and Ms. Orimo's visit was made possible by a grant from the Yellow Springs Community Foundation (YSCF) and the Yellow Springs Endowment for Education (YSEE).