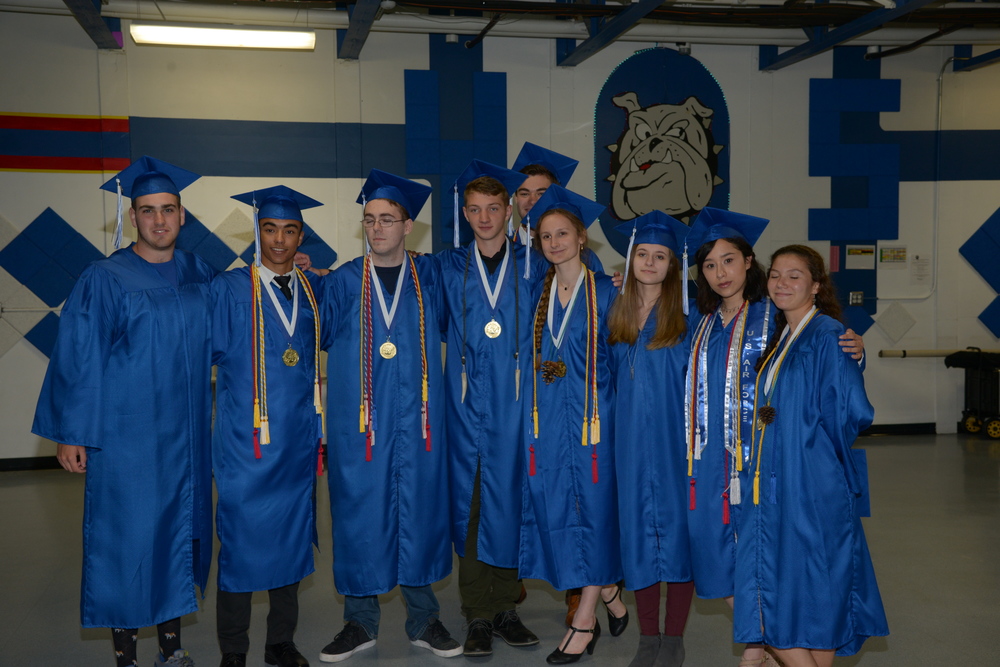 Graduation Requirement: What goes into a senior project?
Eli Hurwitz
Thursday, September 12, 2019
There are many requirements for graduation that can all be found HERE. One of those requirements every year is the completion of a senior capstone experience of some kind. Here is a description of the experience.
Senior Capstone Experience
Completed by Spring Break- March 20, 2020
Capstone Experience options "get out and do a thing"
Options below must be approved and done in a chosen subject of inquiry:
Traditional "Senior" Project- plan approved by student's senior adviser

30 hrs Internship

30 hrs Extra-Community Service at a dedicated location or in a dedicated field (must be completed during senior year)- not as a service to the school or as part of this course. This is in addition to the 45 hours required for graduation.
Examples of dedicated fields of service can include but are not limited to the following:

Capstone Presentation to the community (for all three of the options above)
If you have questions about the senior project or if you have a community service project a student could use as their project email ehurwitz@ysschools.org