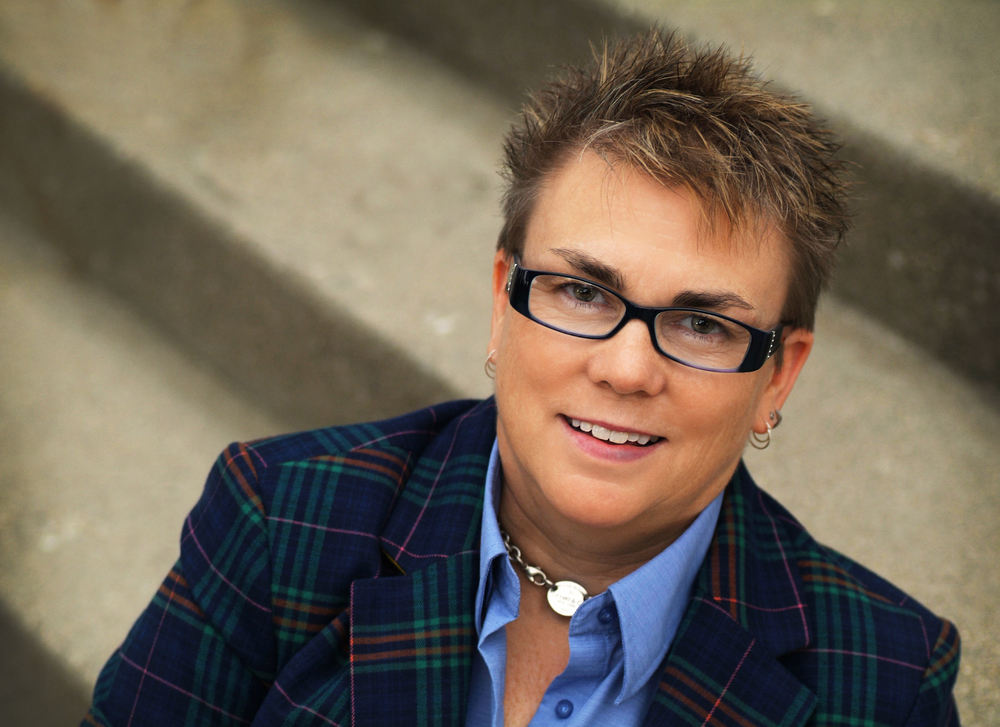 Q&A with Dr. Terri Holden, the Next YS Schools Superintendent
Megan Anthony
Monday, June 17, 2019
Get to know our next YS School Superintendent, Dr. Terri Holden, in a Q&A about her experiences in education, educational philosophies, and the person she'd most like to meet.
Dr. Terri Holden comes to YS Schools on August 1, 2019, from Winton Woods Schools, where she is the Executive Director of Teaching and Learning. Click here to read more about Dr. Holden.
Why did this opportunity at YS Schools appeal to you?
The opportunity at YS Schools appealed to me for two reasons. First, YS has defined itself as a PBL district. While there may be internal discussion about just what that means, it is not common to find in districts in Ohio. I am a believer in the power of PBL pedagogy, and am coming from a PBL district, so it was a match. Second, YS Schools (and the larger community) have a progressive history of embracing the diversity that exists within the community and of commitment to acceptance of all. That is very important to me. Superintendent positions have come open in the past, but none of them appealed to me. The position here at YS Schools is the perfect match to my belief system.
How would you sum up your teaching and learning philosophy?
I began my career as a high school English teacher with a traditional disposition. That defined my early days. Through my doctoral work in literacy and some women's studies coursework, my philosophy evolved and became more in line with the work of Paolo Freire and bell hooks (think Pedagogy of the Oppressed). Finally, as I moved into urban education leadership my philosophy of teaching and learning has evolved to one focused on equitable learning outcomes for all students through deeper learning. In my belief, that deeper learning takes the form of project-based learning pedagogy.
Yellow Springs is a leader in project-based learning. What are your experiences with PBL?
As principal of Winton Woods High School in 2011, a team of teachers and I started a school-within-a-school with PBL as the primary pedagogy. We partnered with the New Tech Network and the International Studies Schools Network. That grew to the entire district of Winton Woods transitioning to PBL in 2016. I have had countless hours (400 plus) of PBL training. I was also a member of Cohort 1 of the Deeper Learning Leadership Forum (DLLF), a group of system leaders committed to increasing deeper learning opportunities to students on the margins. My colleagues in the DLLF lead systems and organizations (PBLWorks; High Tech High System; New Tech Network) committed to PBL and deeper learning. I am fortunate to have them in my professional network and also to count them as close friends.
What are your hobbies and interests outside of work?
I love to travel. I am a voracious reader. I love to cook and if I weren't doing what I am today I would go to culinary school and become a chef. I used to be a marathon walker and am trying to find time to get back into some sort of serious exercise. My wife and I have season tickets both to Broadway Series at the Aronoff and the Cincinnati Pops. I love to spend time with my dog Bessie. She is a three year old, 55 pound Plott-hound lab mix we rescued at ten weeks old. She is the light of our lives.
When did you know you wanted to be an educator?
I didn't. I started out in business and finished my English degree while working full-time. I entered a master's program in education when I became disenchanted with the business world. That was when I knew I found my professional career.
What's your greatest achievement as an educator to date?
I have written several grants for my previous district that gave us three million dollars over the past three years. While I am proud of that, without question my best work to date has been moving Winton Woods from a traditional system to a PBL system.
What one word best describes you?
Passionate
What's your favorite thing about working in education?
Working with students and adults. Education is a people business.
Who would you most like to meet?
Barack Obama
What are your goals or priorities for your first few months at YS Schools?
My first task this summer is to have as many meetings as possible with the board, staff members, parents and the community. My first goal is to listen. My second goal is to join the facilities discussions so that we may define an approach to address facility issues within the district.