EDIT MAIN
Principal's Message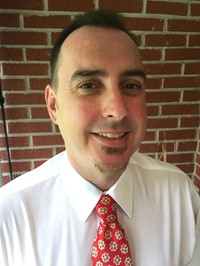 ""When educating the minds of our youth, we must not forget to educate their hearts." – Dalai Lama
It's time to start the 2018-19 school year! At Mills Lawn, we are committed to educating hearts and minds in order to help our students support themselves and each other. During the first six weeks of school, we will use discussion, collaborative activities, and student input to develop classroom culture and work toward shared understandings. This intentional focus allows us time to build a solid foundation that all learning will stem from. I am optimistic about the 2018-19 school year and know that our students will achieve incredible things.
Our school staff is ready to engage your children through project work that focuses on critical thinking, creativity, communication, and collaboration. We will be exploring themes related to our "All School Musical" as well as opportunities to learn through field work and outdoor education. As always, strong parent and community partnerships are vital to support our students and help make our curriculum come alive. Project-based learning provides many opportunities for "community experts" to share with students and propel project work through feedback and discussion. Our classrooms rely on volunteers to help support students and teachers in many ways including extra help with academics, field trips, and social events. Please visit for lunch when you can and stay connected to the classroom through ongoing communication with our teachers. I hope you feel motivated to connect with our school and plug in where you can.
Starting back, you will see some new faces as well as people in new roles. I am excited to welcome our new staff which includes Amanda Kinney (1st grade), Naomi Hyatt (K-2 Intervention Specialist), and Joe Carr (PBL Foundations). We have some staff movement with Chelsee Earley (previously McFarland) now in 3rd grade, Ryan Montross in 5th grade, Maggie Davis in 6th grade, and Sarah Amin back to an all-day 6th grade role. I am sure that these changes will enhance our student experience in many ways.
I hope your summer has been restful as well as exciting. I look forward to connecting with your family as the school year begins. Thank you for supporting Mills Lawn School and the Yellow Springs Schools as we chart a better course in public education. Go Bulldogs!
Thanks,
Matt Housh, Principal of Mills Lawn School